Non-Denominational
Bible Church
Mars Hill Community Church is an independent non-denominational Bible church serving the communities of Cobb and Paulding Counties for over 20 years. We are resolutely focused on investing our lives in sharing Jesus Christ and growing His followers. We invite you to join in life-giving community, transformational Bible study, and kingdom- focused ministry.
Sunday Morning Services 9:15 & 11:00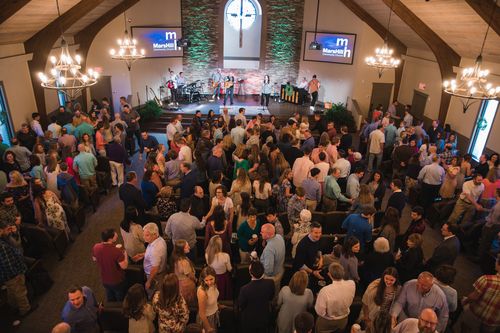 "Why do you call Me, 'Lord, Lord,' and do not do what I say? Everyone who comes to Me and hears My words and acts on them, I will show you whom he is like: he is like a man building a house, who dug deep and laid a foundation on the rock..."
- Luke 6:46-48a

Discover how you can put God's Word into life practice.
Take the sermon to the next level by discussing these application questions.
Ready to take a next step?
Join us for Segue on February 2nd at 12:15pm in the Fellowship Hall. We would encourage everyone to take the next step into covenant membership. Come learn about our church's mission and core values and eat lunch with some of our staff. This is a great way to discover your next step as a disciple here at Mars Hill Community Church.
Sunday mornings 9:15-10:45
Looking for a group to get more connected at MHCC?
Would you like to be more effective in creating opportunities to have gospel conversations?

Join us on February 2nd in the Fellowship Hall
for an 8 week series aimed at equipping you with practical tools to help you be more fruitful in gospel conversations.
Mars Hill Community Church is hosting a dinner gathering for single women and widows.
We'd love to hear from you. Fill out the form below to get started.