"GOD'S POWER HAS GIVEN US EVERYTHING WE NEED TO LEAD A GODLY LIFE."

2 PETER 1:3A, NIRV
GOD VIEW: The connection between Self Control and God's character as shown through God's big story.

"We trust God no matter what. Even when we face unexpected circumstances, we can respond to them with self control. We can trust that we don't need to rush in or take matters into our own hands. We can trust that God is working. Self-control is a Fruit of the Spirit. As we follow Jesus throughout our lives, the Holy Spirit transforms us and helps us live more like Jesus. We can follow His example and choose to do what we should do—instead of what we want to do. The Holy Spirit can give us the power and wisdom to show self-control."
Bible Story:Luke 4:1-13 (Supporting:Matthew 4:1-11)
Jesus Is Tempted in the Desert
Bottom Line:Be ready to do the right thing.
Bible Story: Proverbs 25:28
Broken Down Walls
Bottom Line:When you lose control, it can cause trouble.
Bible Story:1 Samuel 24
David Spares Saul's Life
Bottom Line:Don't be controlled by your anger.
Bible Story: Proverbs 12:18
Choose Your Words Carefully
Bottom Line:Think before you speak.
Bible Story: Proverbs 25:16
Too Much of a Good Thing
Bottom Line:Know when to stop
"The crowds were amazed at His teaching."
Matthew 7:28, NIV
A great storyteller can pull you in and make you forget everything else that is going on around you. They make you feel empathy and conviction for things that really matter. Life lessons are revealed with each word, and you walk away wanting to change and just be a better human.

Jesus is that kind of storyteller.

Jesus is indeed the master storyteller and there is nothing better than Story Time with Him. When Jesus starts talking, it's time to listen. Because, Jesus teaches me important things.




Story Focus:
Jesus teaches us God loves us no matter what.

Bible Story:
Prodigal Son
Luke 15:11-24

Story Focus:
Jesus teaches us we are important to God.

Bible Story:
The Lost Sheep
Luke 15:3-7
Story Focus:
Jesus teaches us we can share our stuff.

Bible Story:
Bigger Barns
Acts 2:45; Luke 12:16-21
Story Focus:
Jesus teaches us to help others.

Bible Story:
Good Samaritan
Luke 10:25-37
Story Focus:
Jesus teaches us how to live.

Bible Story:
House on a Rock
Matthew 7:24-27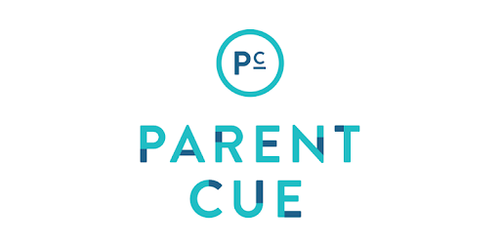 Looking for a resource to encourage spiritual conversation and discipleship at home? Check out these resources from Think Orange. They will prompt spiritual discussion with your children and reinforce what they are learning at Mars Hill Kids.